Benefits of the power of touch massage therapy and manual lymphatic drainage (MLD).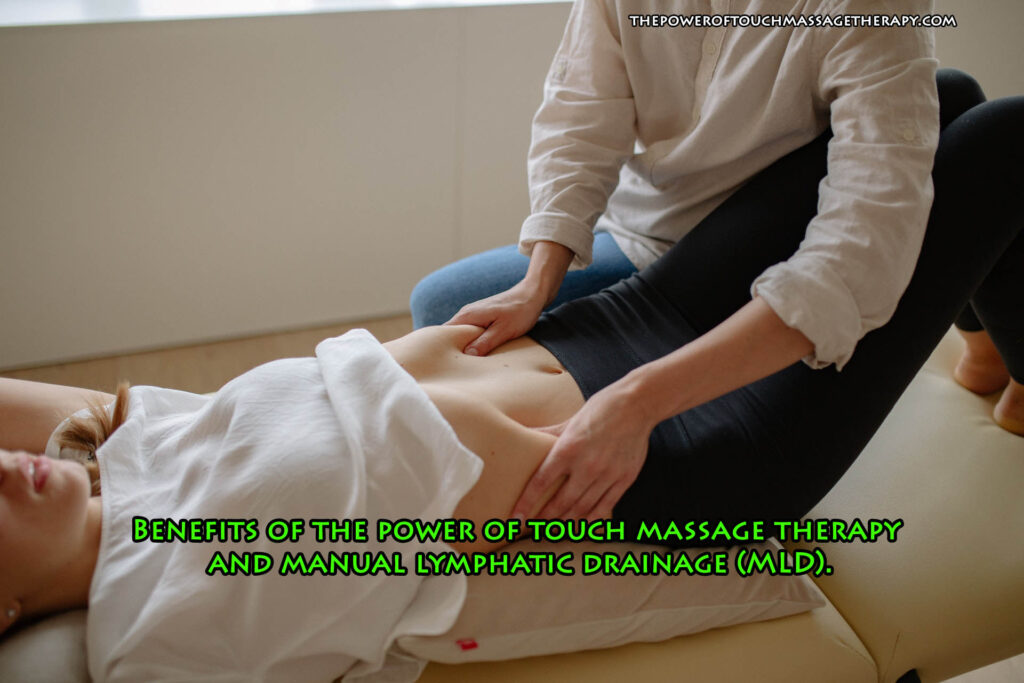 What Is MLD?
Manual Lymphatic Drainage treatment is a technique designed to stimulate the flow of lymphatic fluid (a fluid that transports white blood cells, oxygen and nutrients throughout the body's tissues). Also known as "lymphatic massage", Manual Lymphatic Drainage Fl usually involves gentle circular movements.
Since the lymphatic system is the core part of the immune system, proponents of lymphatic drainage believe that this technique can help treat various health problems.
A common use of lymphatic drainage is to treat lymphedema caused by surgical removal of lymph nodes in breast cancer.
In addition, the power of touch massage therapy and manual lymphatic drainage is sometimes used to treat people with problems such as arthritis, orthopedic trauma, knee or hip surgery, systemic sclerosis, chronic venous insufficiency and menopausal-related swelling and fatigue.
Benefits Of The Power Of Touch Massage Therapy And Manual Lymphatic Drainage
Scientific research shows that lymphatic drainage may be beneficial in treating many health problems. Here are a few key findings from the research available on this technology:
Fibromyalgia: Researchers reviewed 10 previously published clinical trial reports on the effects of massage on the symptoms and quality of life of patients with fibromyalgia. The report recommended that lymphatic drainage be reported in the treatment of fibromyalgia. Although myofascial release has been found to have a great positive effect on pain, artificial lymphatic drainage has been found to be better for stiffness, depression and quality of life than connective tissue massage.
Plastic surgery injury or surgery: According to a small study, study participants received 5 manual lymphatic drainage treatments or placebo (in addition to standard rehabilitation) on the second and seventh days after total knee replacement surgery.
Manual Lymphatic Drainage treatment after surgery relieved pain immediately after treatment.
Lymphedema: Scientists analysed six previously published clinical trials that tested the effects of lymphatic drainage on women who developed lymphedema after breast cancer surgery.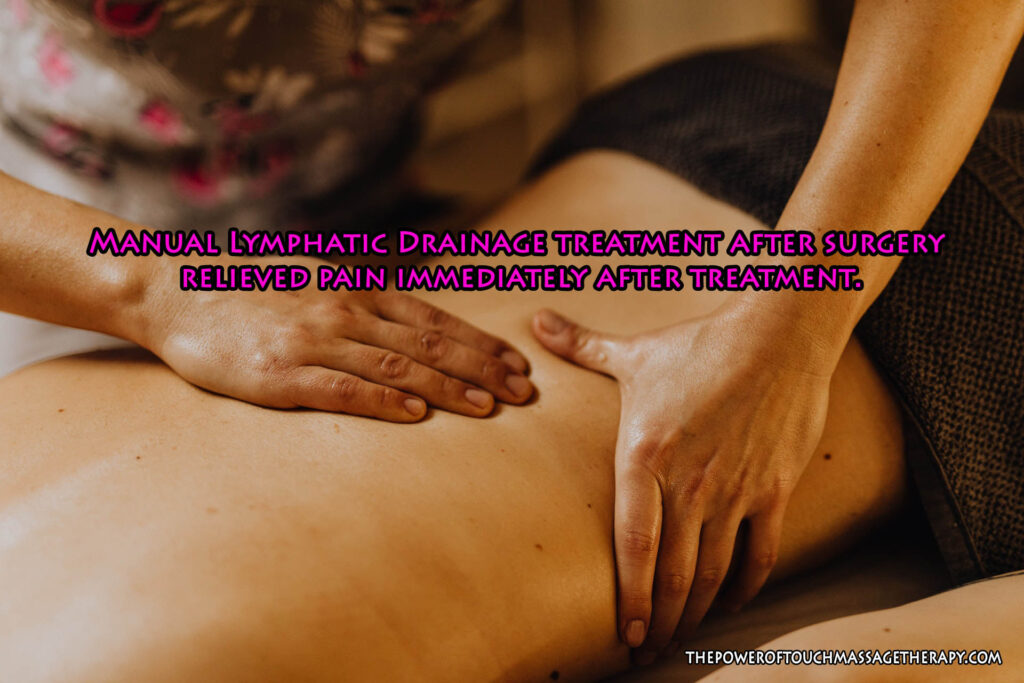 Based on the results of these six studies, the authors of the report concluded that Manual Lymphatic Drainage Fl is safe and can provide additional benefits for compression bandages to reduce swelling (especially in women with mild to moderate swelling).
To know more about how you can benefit from the power of touch massage therapy and manual lymphatic drainage (MLD), be sure to call me on 727 430 7576.